Primary to Secondary (KS2 – KS3) Transition Portal
Our consultation with education professionals told us that there was no standardised approach to primary to secondary school transition, with no one system to transfer transition data and open up conversations between primary schools and secondary schools. The Primary to Secondary Transition Portal provides the opportunity for schools, leaders and Local Education Authorities to standardise their transition process and ensure that pupil information is communicated effectively between primary and secondary schools. Feedback from users has told us that using the Transition Portal has transformed transition and streamlined the transition process.
How does the Primary to Secondary Transition Portal work?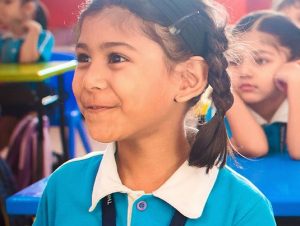 Our Primary to Secondary Transition Portal has been developed with a flexible approach to allow adoption by individual schools, multi-academy trusts, through to Local Education Authorities. Through a series of regular uploads, the destination secondary school or Local Authority Admissions Team can create pupil records and assign pupils to their feeder primary and destination secondary schools.
Primary schools are then able to complete key information about their pupils, ensuring that secondary schools have a fully comprehensive data set focusing on the pupils due to transition to them. The Transition Portal also allows for the early flagging of vulnerable students and allows primary schools to securely share student files. Secondary schools are able to track which pupil profiles are complete, communicate with feeder primary schools and print reports ready to welcome pupils in the next school year.
Fully compliant with GDPR and Data Protection (2018), the Primary to Secondary Transition Portal provides a secure means to transfer pupil data between schools. In contrast to other platforms, School Transition focuses not on children as data, but instead gives a picture of the whole child and opens up conversations between schools. This ensures that every child is well known when they begin year seven.